What is NetSuite ERP?
NetSuite ERP offers a holistic overview of your company by having all of your business processes held in one system (or multiple with additional 3rd party integrations). NetSuite ERP helps enterprises increase productivity and profit by defining protocols for each process and linking them together, so there is no need to consult different applications to keep track of your business main KPIs.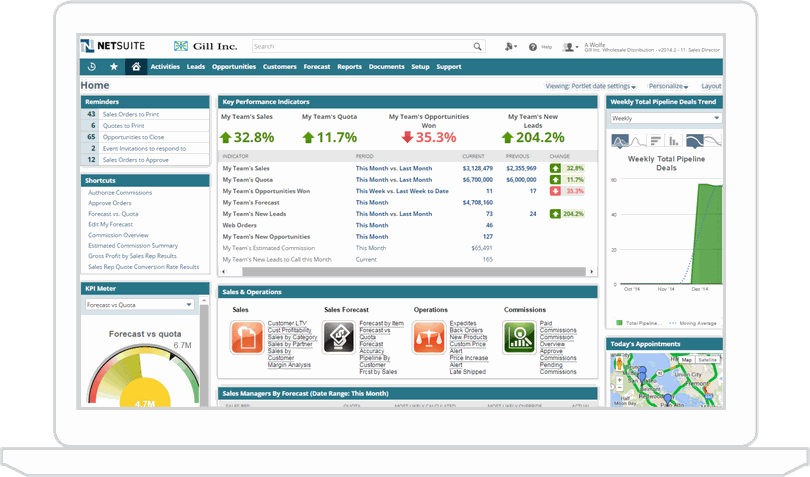 Features
NetSuite ERP Features
Financial Management

Invoicing & Billing

Finance and Accounting

Revenue Recognition

Financial Planning

Financial Reporting

Global Accounting & Consolidation

Governance, Risk & Compliance

Pricing & Promotions

Sales Order Management

Return Management

Product Data Management

Planning & Scheduling

Work Order Management


Quality Assurance


Manufacturing Execution System


Planning

Execution

Collaboration


Support


Inventory Management

Inbound Logistics

Outbound Logistics


WMS

Solutions for problems known and unknown
Join us and make your company a better place.