Our Brands
We have developed a group of businesses to help our clients get the best returns from their investment in new technologies and processes to help them modernise, organise and digitalise their organisations.

Our group of technology, management and digital communication specialists work alongside us during the project to ensure a guaranteed return on your investment.

Underpinning our group of companies is our culture to make sure our staff enjoy what they do and, most importantly, our clients find it fun and enjoyable to do business with us. See more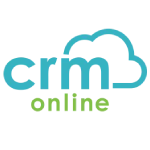 CRM Online
Our journey as a group started with delivering Client Relationship Management systems and advising organisations on how to put customers at the heart of any strategic business growth. Helping organisations to implement CRM technologies and strategies to Identify, Acquire and Retain profitable clients became our mantra and continues to this day.

With our expertise in Microsoft Dynamics, Odoo and Sage platforms we can provide a comprehensive choice of leading global technologies for a business system to suite the needs of most growing organisations.

More Details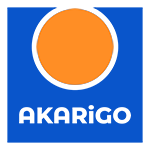 Akarigo
As our expertise in CRM/ERP and business systems integration expanded it became clear that SMEs needed affordable access to modern business systems that could be implemented quickly but also grown as the business itself grew and changed its needs.

Odoo offered just that philosophy, and with our existing success in CRM/ERP systems integration it was not a surprise that we became one of Odoo's most successful Gold Partners in less than 2 years.

Akarigo was then established to capitalise on this success and grow a brand able to deliver and support our Odoo clients around the world

More Details

GSG Global Solutions
Consolidating our group is GSG where we believe that to help clients modernise, organise and digitalise their business requires synergy between 4 factors of business success: Purpose, People, Process and Technology.

The quality and agility of each of these individual factors is important. Equally important, is how they are combined: the better the flow, the greater the success.

The goal is to create synergy not silos and, in doing so, create a profound competitive advantage and reduce future risk for the business.

More Details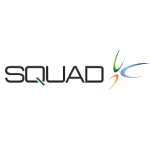 Squad
Underpinning this success for CRM Online and Akarigo has been our vibrant and international team of technology and business consultants operating from 3 bases and supporting clients in India, UK, USA and South America.

With our ambition, going back more than 25 years, we knew then that any new business should not limit itself to doing business in just one region or country. So, our structure and strategy has always been to be global but act local.

This approach has worked well as now new technologies and global competitiveness have allowed businesses to tap into a global marketplace with speed and ease.

More Details